Happy New Year, everybody!  In 2015 we have another opportunity to do things bigger and better. 
Fond Memories of 2014
The year closed leaving me with fond memories. One of the fondest is that I authored and published my first book: "God Sets You Up Manifesto." It's an e-book, available exclusively on Amazon.com. Another fond memory is that I started writing my second book (a paperback) in 2014, and I'm already at the halfway mark for completing it. In addition to these two accomplishments, I found a new church home; I'm at peace with myself; I cherish time with family; and I have my health. 
Bitter Sweet Memories of 2014
Yes, there are also some bitter sweet memories. We all have experiences that we are not very fond of. To keep things in perspective, I decided to leave the bitter sweet – the not so tasteful memories – back in 2014 where they belong. Only the fond memories are the ones I will carry with me into the New Year. The bitter sweet memories will be a lesson learned. It will remind me why it's so important to keep moving forward. Holding on to the wrong memories will only keep you stuck in the past.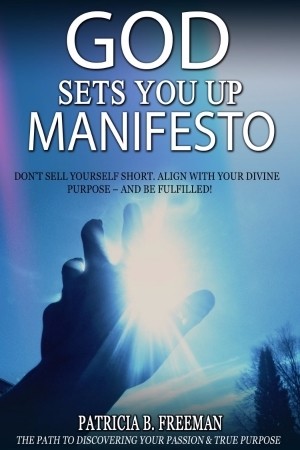 ...get to LIVE YOUR DREAMS AWAKE.
Bigger and Better New Year's Resolutions for 2015
Remember, bigger and better can simply mean taking better care of yourself in 2015 than you did the previous year. Here are a few of my bigger and better resolutions:
Don't make any resolutions I can't keep.
Continue to put God first.
Continue to pursue my dreams.
Continue to be a light for others.
Finish writing and publish my second book (a paperback).
Continue to let God be the pilot of my life.
Please check out my e-book. Click on the book above. Or Click here.
What about you?  What's your bigger and better for 2015?  I'd love to hear them. Please like and share this post with others. Wishing you a happy, prosperous, and healthy New Year!