Are you trading time for money?
If you have a 9-5 job, then you're trading your time for money.
Don't let anyone put a cap on your cash and limit your earning potential. 
Working for someone else sets limits on how much you can earn. That means someone else is in control and can determine your pay, how long you earn it, and what your longevity will be on that J-O-B.  I know. I had a 9-5 J-O-B. Although it paid well, it still limited me on how much I could earn – and even how long I would remain employed. I lost that good paying job.
Having a side income can take the limits off and put you in the position to stop trading your time for money. And it TAKES THE LIMITS OFF your cash flow.  When you build passive income, you get more control, time, and money. Build it the right way, and it will work to put income in your PayPal or bank account while you sleep. Passive Income will be on the J-O-B working for YOU 24/7. That's how I like it.  
"Life is short. If there was ever a moment to follow your passion and do something that matters to you, that moment is now."
In my upcoming FREE webinar, I will show you how to build a Profitable Passive Income Plan so you can begin to supplement your income 24/7.
Register for my FREE Webinar: Supplement Your Income with Passive Income. Start building your Profitable Passive Income Plan Today! Click to Register.
Learn how I earned several thousand dollars in Passive Income. 
Please share this post. I welcome your feedback. Write your comment or questions below and I will be happy to reply. We're creating a mindset for success at patbfreeman.com.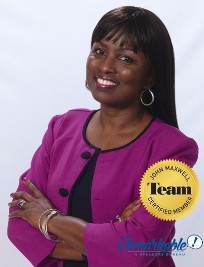 Pat B. Freeman
Empowerment Coach & Vision-Building Expert
Helping turn your Inspiration-to-Action, and your Passion-to-Profits!