Be a Guest on the Show!
REAL TALK
Interviews with Women Who are Winning Entrepreneurs (sharing their stories of woes and wins)
Click the image below to hear my first announcement about the show when it was only a dream.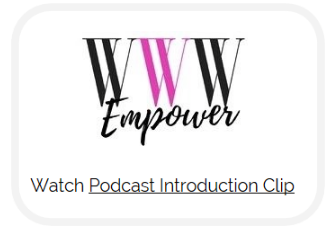 Are you a woman entrepreneur who wins, pushes through obstacles, and have a message, product or service that will inspire and empower other women to win? If so, you may be the right guest for the show! To be considered, please continue reading. Then complete the Guest Interest Form below.
NOTE: Your entrepreneurial focus should be your primary profession or an income stream with evidence of proven (measurable) success in a thriving business that can empower other women to grow and win.
Upon review of the Guest Interest Form, if it is a fit, you will receive an email within 3-7 business days with the next steps to schedule your interview.
Interested? Read Further and Submit the Form Below
Want to share your story and showcase your business to other entrepreneur-minded women everywhere? This show has an entrepreneurial focus and welcomes guests from various sectors and industries. The mission of the Women Who Win Empower Podcast is to inspire and empower women to take action on their passion, goals, and entrepreneurial dreams. Listen to the stories, hardships, challenges, and business achievements of other successful women who are thriving in their businesses despite the obstacles faced in their personal or professional life. Hear their stories and be inspired to be unstoppable. There is an entrepreneurial spirit in each of us. This show will tap into that entrepreneurial genius and empower it to thrive -- because success inspires success.