I trust that Santa, or whoever filled your stocking in 2019, brought you the right mindset for 2020, which includes: 
Vision

 – Ability to dream bigger

Wisdom

 – Insight from lessons learned in 2019

Desire

 – Passion and Drive to achieve your dreams – and more in 2020

Determination

 – Steadfast will-power to do the work to achieve success

Decisiveness

 – The mindset to plan and take action on your dreams 

Courage 

– The power to silence the fear and stop the excuses
Need help? I've got over 20 years helping adults build pathways to career success. As a third-generation entrepreneur, 4x author, and experienced self-publisher, my mindset for 2020 is to take a deep dive into my passion for inspiring and empowering others to DREAM, PLAN, and TAKE ACTION. The RIGHT MINDSET to stay the course until the dream is reality matters.
Avoid the pitfalls, confusion, and fear that will keep you stuck. Become an author or build your dream career! Contact me to schedule a 30-minute complimentary Discovery Call and let's talk about achieving your 2020 vision. 
The Right Mindset & Action Plan Empowers You!
Need a speaker for your next event who can inspire an audience to dream and achieve? 
Want a coach with hands-on experience who will walk alongside you in the process of building your dream? 
 Get in touch and let's plan to make it happen! 

Become an Author in 2020!
Get Your Mind "Write" with my Book and 90-Day Action Planner! Available on Amazon.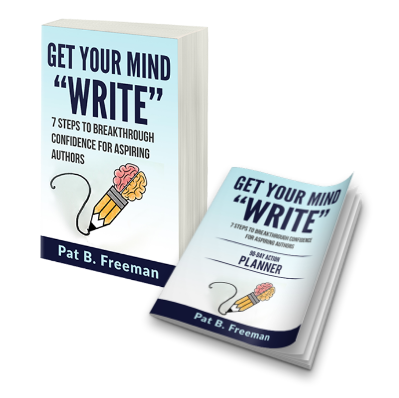 Like this post? Please share your feedback by commenting below.

Inspirational Speaker | Coach | Dream Builder