The expression, "You can't see the forest for the trees," actually means you cannot understand or focus on a situation in its entirety if you're too preoccupied with minor details. In many instances, this is true in our personal and professional lives. For example: If your dream is to own your own business or have a thriving career in some company, it's best to be clear about what you want but not get stuck on the minutia. Begin making plans that will lead to achieving the dream. Sitting on an idea or dream and not being productive in your actions, won't get you any closer to getting out of the forest and fulfilling that dream. Don't get stuck overthinking it and fail to see and understand the bigger picture for your future. Here are 2 ways to begin clearing some of the big trees out of the way. Do them and create a better view and pathway to success tomorrow.
1. Acknowledge the truth: You don't know what you don't know, and you don't have to know everything. Recognize when you need help and seek it out. Once you've activated your mind and body to do something about it, you put the whole universe on alert that you're on the move to make success happen for you. People help people. Who knows, they may find you first when your trees are no longer blocking their view.
2. Get rid of the vision-blockers and limiting behaviors: Trim the trees back or leave the forest all together. Venture out beyond your own limited knowledge to see what options are available to you outside your comfort zone. The trees in your life and in your mind are vision-blockers. 
 ---------------
I'm passionate about inspiring and empowering the dreams of women and the workforce. Complete this quick survey to identify your greatest need. 
What inspires you to take action and prepare for your success? Share in the comments below.
Taking Action Empowers You!
Look for more ways to be inspired and empowered to turn your dreams, ideas, and aspirations into action.
Need a speaker who can move an audience?
Want a Mindset & Action Plan for Success? Get "Build the Dream Coaching."
Become a confident speaker
Turn your passion into a business
Plan your next level career
Become an author
 Get in touch and let's plan to make it happen! 

Become an Author!
Get Your Mind "Write" with My latest Book and 90-Day Action Planner! Available on Amazon.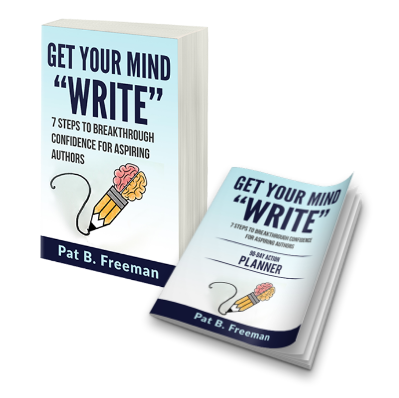 Like this post? Please share your feedback by commenting below.

Inspirational Speaker | Empowerment Coach | Dream Builder 
Turning Inspiration into ACTion & Passion into Profits!