Are you pondering ways to sell your new book?
Frustrated trying to figure out what works and what doesn't?
Want to get your book noticed and not be noticeably broke later?
There are practical ways to promote your book that cost little to nothing and can still go a long way in getting results. In this blog series, I hope to save you and me the trouble, time, and money by sharing a way to do it each week. Way 3: One way is to speak to groups at events. What better way to share insights than to talk about it among people who may be interested in your topic. But, if you don't like to speak in front of people, don't think of it as a speech. Think of it as a conversation with family and friends. Keep this in mind: The format of your talk doesn't have to be formal or intimidating to you or anyone else. You are the expert on your topic and can help create the mood and atmosphere for engagement with the attendees.
Speaking on the subject of your book is another easy way because you know your book and experience better than anyone else - and you can talk about it live or virtual. If you're a confident or professional speaker already, it will be a breeze for you.
After your talk, you can have your book available for purchase. What does speaking offer? It offers exposure, a chance to engage others, and share a product that will hopefully add value to the reader in some way.
WAY 3: Speak to Groups
COST: 0 
TIME: 20-30 minutes (more or less)
I'll be speaking on May 24th at Office Evolution in Greensboro, NC. Feel free to come check out this free talk: Empowered Entrepreneurs Wear Double "EE." Click here to register or learn more. 
Want to become a more confident and engaging speaker? Check out my online course.
Look for Way 4 in my next post. Continue the journey with me as I use the same 8-Ways for my new book. Learn a new strategy each week for 8-weeks. 
Be inspired to Live Your Dreams Awake in 2018! Need help getting started? Schedule a free 30-minute Get Acquainted Call and let's chat.
 
My New Book and 90-Day Action Planner will Launch in 3-Weeks!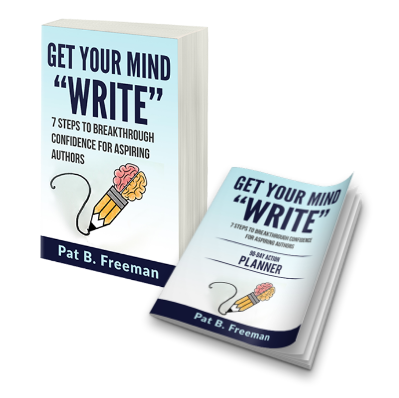 Order the set and get 25% off. Use coupon code: WRITE25
Let's start a conversation. I'd love to hear your feedback.  Got a question or a Way to share, please comment below.
If you're an aspiring author, write "Yes" below.
Authors, please share your book titles below.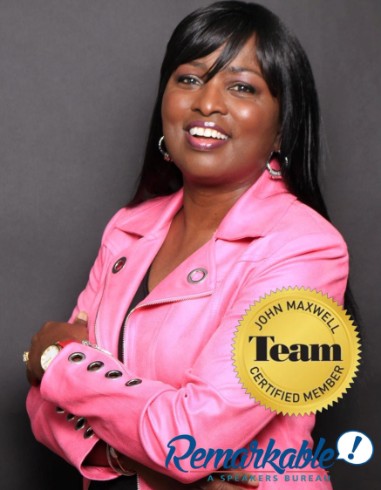 Pat B. Freeman
Inspirational Business Speaker|Empowerment Coach|Author
Passion: Entrepreneurship
Audience: Professional Women
Turning Inspiration into ACTion & Passion to Profits! 
Are you an Author-preneur?