I'm sure you've heard the saying, "You have to pay to play." So, to that point, in this blog post, we get to pay a little to play with ad promotions.  Then, you get to see how much you want to pay and how often later.
I've been very interested in creating maximum engagement and building relationships on social media, notably Instagram and LinkedIn. Now, with this new blog series, it gives me a chance to engage further. As I attempted the other week to place an ad on Instagram, I discovered that Instagram ads are set up via your Facebook business page. Because, duh, Facebook owns Instagram. So, if this is a strategy you would like to use, be sure to set up a Facebook business (Fan) page. The paid ad feature to boost a post is not available on the public page.

Although it costs to run the ad, you choose how much you want to invest. And, since this blog series is about marketing and promoting on a shoe-string budget, I thought it best to keep the cost low and see what the return on the small investment would be for a novice to create with limited investment and time.
Goal: To create awareness of my new book and pre-order promotion.
Learning Focus:
• Reach
• Target audience 
• Keywords 

Target Group: women, ages 30-65+ who live in two locations (North Carolina and Florida, and have two interests (becoming an author, entrepreneurship).

Ad Results: People Reached – 374; Post Engagements - 164

Not too bad for the little time and little money spent. You do the math. :-)
WAY 4: Paid Ad (Facebook/Instagram)
COST: $20 Total (7 days)
TIME: 30 minutes (to set up ad)
Come hear me speak on May 24th at Office Evolution in Greensboro, NC. FREE! Topic: Empowered Entrepreneurs Wear Double "EE." Click here to register or learn more. 
Want to become a more confident and engaging speaker? Check out my online course.
Look for Way 5 in my next post. Continue the journey with me as I use the same 8-Ways for my new book. Learn a new strategy each week for 8-weeks. 
Be inspired to Live Your Dreams Awake in 2018! Need help getting started? Schedule a free 30-minute Get Acquainted Call and let's chat.
 
My New Book and 90-Day Action Planner will Launch in 2-Weeks!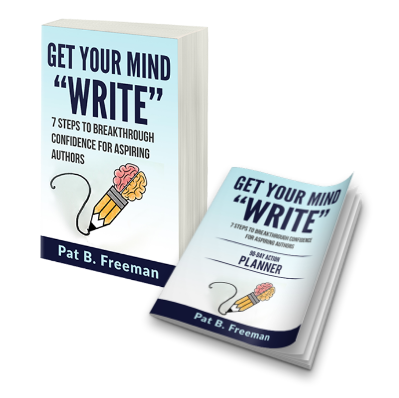 Order the set and save 25% (Offer closes soon). Use coupon code: WRITE25
Let's start a conversation. I'd love to hear your feedback.  Got a question or a Way to share, please comment below.
If you're an aspiring author, write "Yes" below.
Authors, please share your book titles below.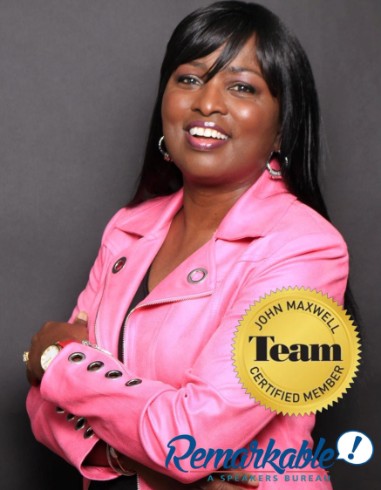 Pat B. Freeman
Inspirational Business Speaker|Empowerment Coach|Author
Passion: Entrepreneurship
Audience: Professional Women
Turning Inspiration into ACTion & Passion to Profits! 
Calling All Author-preneur!