Launching Wednesday, June 13!
Hi there!
Thank you for being curious about my new podcast! The show will focus on entrepreneur-spirited women as they share their passion and stories of success, which will include the woes and wins of women from around the country in various entrepreneurial genres. These women overcome obstacles and achieve anyway! Learn how they do it, why, and how they give forward.
Anyone who has achieved any significant level of success has gone through, around, or over something to accomplish a big dream. Successful female entrepreneurs are no exception. They, too, have their share of woes to wins. Success dictates the ability to be resilient, yet resourceful enough not to break or remain broken.
Catch the show here or on your favorite podcast platform. If you enjoy it, do leave a review. Feedback helps with ratings and is valuable to us (host and guests). Also, wherever you tune in, please like, share, and subscribe.
Get ready to dream bigger and be inspired and empowered to win!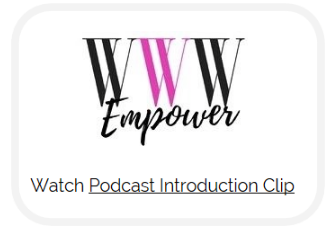 Be a Guest on the Show!
Are you a woman entrepreneur who wins, push through obstacles, and have a message, product or service that will inspire and empower other women? If so, you may be just the right person for the show! To be considered, please complete the form below. NOTE: The Entrepreneurial Focus should be your primary profession or a revenue stream with notable evidence of proven (measurable) success and at least three years in business. Be sure to include all items requested on the Interest Form.
(Male Guests are Invited: Be inspired by periodic segments where I will also feature men who stand in the gap to uplift and further empower women to win!)