Action Tip 1
Stay Focused. It Breeds Empowerment & Success
Want to create a mindset for success? It's no wonder we sometimes get in our own way. This often happens when we're not clear on what we want or where we're going. And sometimes we don't know how to get where we want to go. Lack of clarity breeds a lack of focus. Confusion will cloud your vision. How does one learn to focus? It starts with paying attention to the distractions that can slow you down or block your vision and dreams. You must recognize the things that cause you to get easily sidetracked, so you don't clutter your valuable time with off-road adventures. Yes, off-road adventures are nothing more than getting off track or getting off course. 
Break Free From Distractions and Maximize Your Success
You can stay on course better when you learn how to minimize the distractions. Here's a question to ponder. What are your distractions? List your top 3. Now, identify your #1 distraction and make the decision not to let it get any of your time this week. Break free one distraction at a time until you're able to control them, and they do not control you. Taking action will free up some time and allow for a clearer mind to clarify the vision. This method is one way you can begin to create a mindset for success!
"Once you awaken, you will have no interest in judging those who sleep."

— James Blanchard
Please share this post. I welcome your feedback. Write your comment or questions below and I will be happy to reply.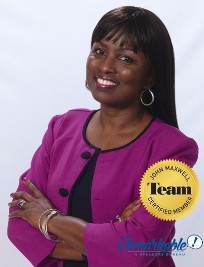 Pat B. Freeman
Empowerment Coach & Vision-Building Expert
Helping turn your Inspiration-to-Action, and your Passion-to-Profits!