Writing a book can appear to be hard to accomplish. But, the hardest part about writing it isn't necessarily the writing. The biggest challenge is finishing the book and not quitting before publishing it. There are different reasons why some people start and finish, others start and stop, and many never start at all. Here's a point to remember, "Finishing starts at the beginning, not at the end."
You'll be inspired to get it right the first time when you Get Your Mind "Write." You don't have to be a genius to write a book. But it does take ingenuity and a made up mind.
Grab a copy of my new book and be inspired to take action -- and finish! Find out:
What inspired me to write this book and action planner?
Why does an aspiring author need to have the right mindset to write and publish their first book?
Why does confidence count when writing to publish?
Why isn't plain confidence enough – You need breakthrough confidence?
What are the 7 Steps to Breakthrough Confidence for Aspiring Authors?
Also, learn strategies I used to write and finish my book... and much, MUCH More!
Pre-order the paperback and SAVE 25% OFF the Bundle. Use Coupon Code: WRITE25 
Pre-order the Kindle version on Amazon.com. 
Pre-orders end today, April 30. 
Both paperbacks and the Kindle e-book will be available on Amazon effective May 1.
Planning to become an author anytime soon? Are you a new author? Learn ways to market and sell your book. Subscribe to my blog and learn "8 Easy Ways to Market and Sell Your Book on a Shoestring Budget," and more.
Be inspired to Live Your Dreams Awake! Need help getting started? Schedule a free 30-minute Get Acquainted Call and let's chat.
 
Let's start a conversation. I'd love to hear your feedback.  Got a question or something to share, please comment below.
If you're an aspiring author, write "Yes" below.
Authors, please share your book titles below.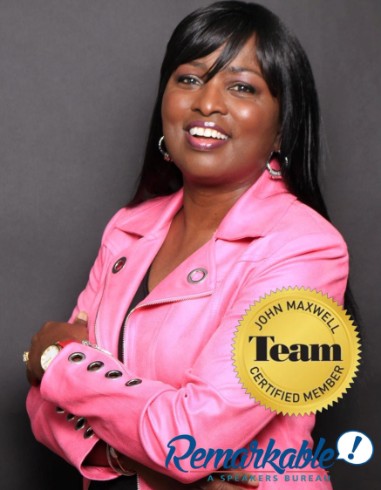 Pat B. Freeman
Inspirational Business Speaker|Empowerment Coach|Author
Passion: Entrepreneurship
Audience: Professional Women
Turning Inspiration into ACTion & Passion to Profits! 
Calling All Author-preneur!
New Podcast will launch in June!