This past Wednesday, I felt a bit overwhelmed by the many tasks that needed to be completed before the end of the week. Then I reminded myself that I was self-employed. So, I made a few adjustments and decided to take a break. I figured a quick drive to the store would do the trick. When I arrived at the store, I phoned my sister and chatted for a few minutes while I strolled through the aisles. When I hung up, I noticed the screen went black. I assumed the battery had died and needed to be charged, so I went to the car to recharge it. But still, it wouldn't charge. So, I then went to the Verizon store to find out what was causing the problem. They informed me that the phone was dead and that I would need to buy a new phone. 
I'm happy to say that I now have a new phone. What started out as a quick break led to me spending the remainder of the day and most of Friday dealing with the phone issue. 
Taking Action Prepared Me for the Hurdle
My intuition became my inspiration to act. As I reflect on the anxiety that I felt that Wednesday morning, I realize that if I hadn't adjusted my workday, I would not have been prepared for what lay ahead with the phone calamity. Paying attention to the "overwhelm" inspired me to take action to prevent undue stress. Although I didn't know it then, that decision empowered me with the time and peace of mind I would need to get past the hurdle ahead.
What inspires you to take action today that will prepare you for a hurdle ahead? Share in the comments below.
Look for more ways to Turn Your Inspiration into Action at patbfreeman.com
Need help? Get in touch and let's discover your next steps together. 

Become an Author!
Get Your Mind "Write" with My New Book and 90-Day Action Planner! Available on Amazon.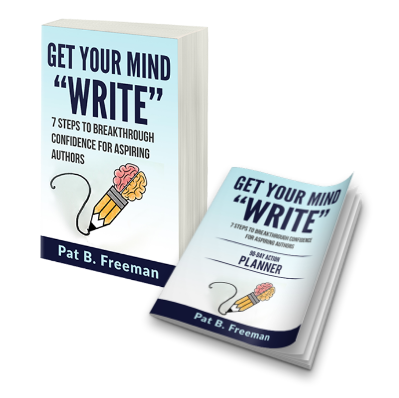 Like this post? Please share your feedback by commenting below.

Inspirational Business Speaker | Empowerment Coach | Author
Turning Inspiration into ACTion & Passion to Profits!